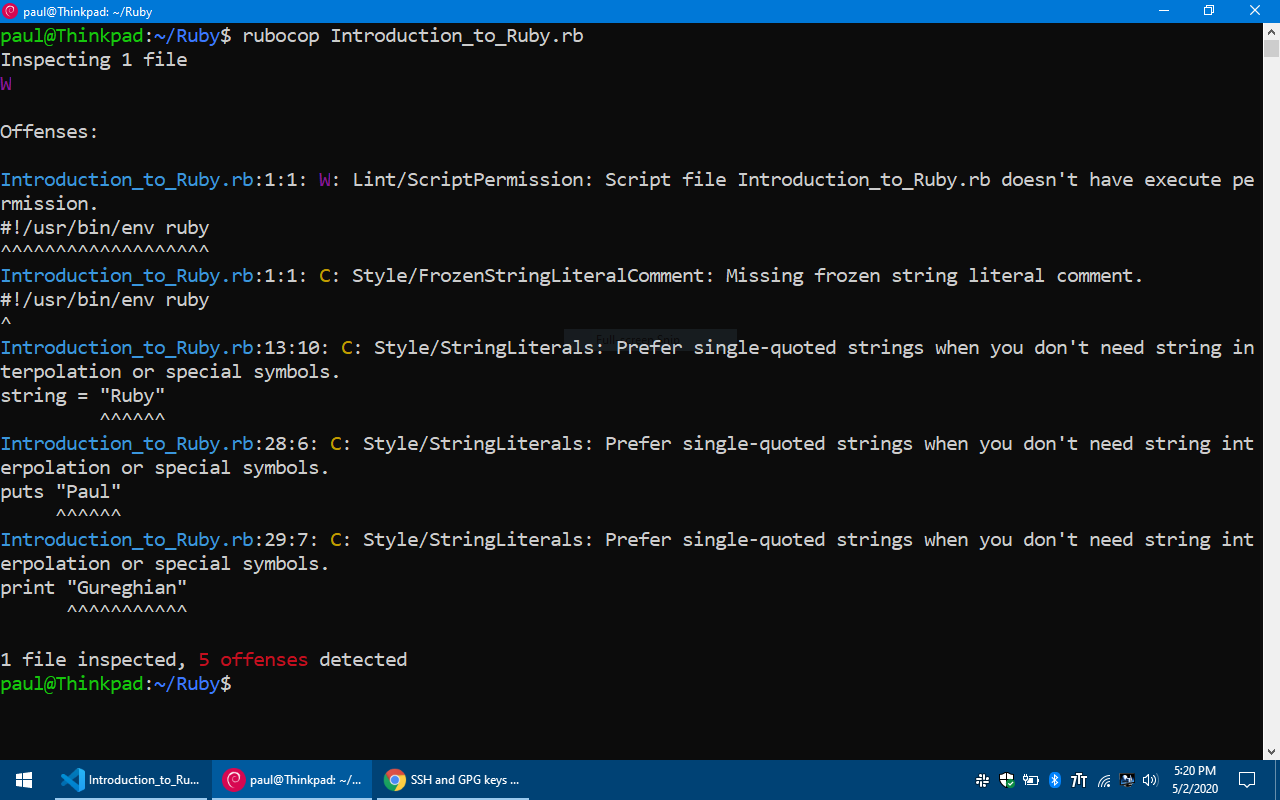 The first offense I don't get. the shebang used is recommended and my .rb script executes
The second one I don't get at all. what is Rubcop's issue here ?
The next three I get, but should I fix them or can I edit a Rubocop config file so these offences won't be offences anymore.