Hello, I am transmitting 20Mhz OFDM symbols using UHD code.
When I checked the PSD of the received samples using UHD
(rx_samples_to_file)
I found there is a significant difference in PSD between the transmitted
and
received signal.
Reception decimation is 4 and I used re-sampled data (4/5) for OFDM
demodulation.
Here is the figure showing the PDS difference.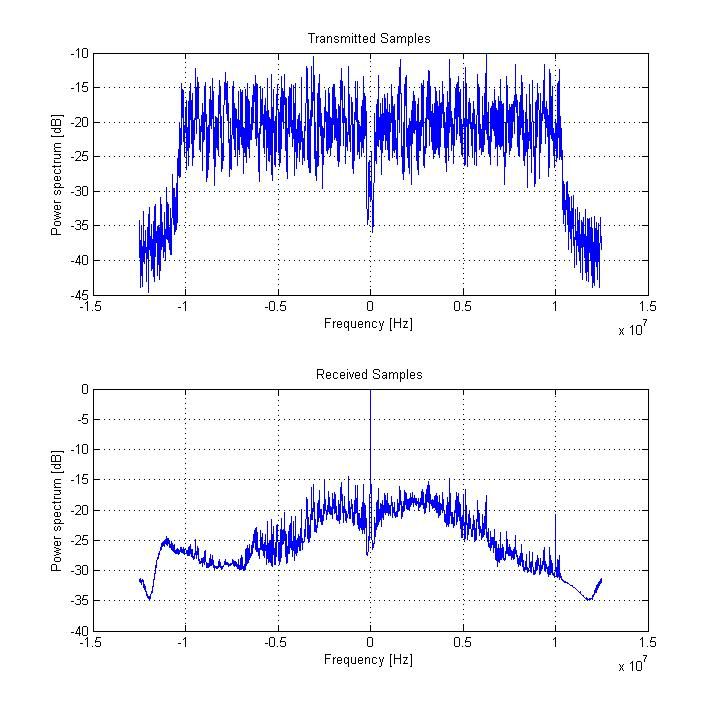 Someone guessed that this is a natural thing related to the low pass
filter
in RF parts of Gnuradio.
However, I would like to ask valuable comments from radio experts.
Thanks