The Ruby environment can be seen with
gem env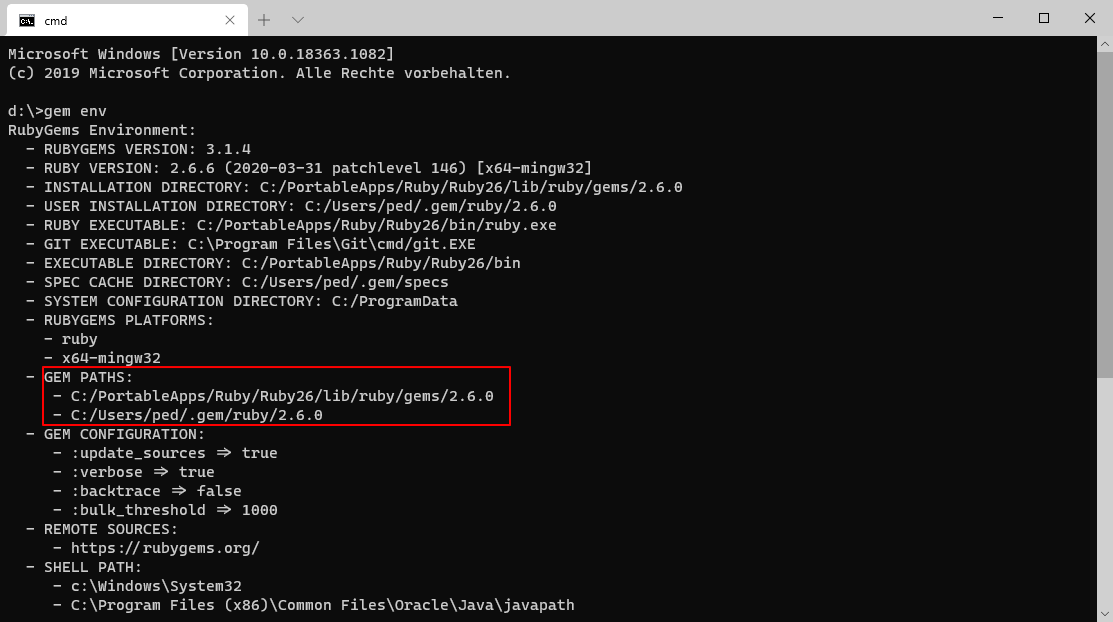 Where are the paths (listed under GEM PATHS) stored, so that "gem env" can display them?
I'm asking, because I would like to remove one of the paths. The picture above shows the environment on my private computer. On my business computer, the second path is a network path, where I do not have write permission. Before contacting the IT I would like to change the path to a location where I have permission.
By the way: I'm using the portable version of ruby 2.6.6 on Windows.