I made a video of the ARRL Frequency Measurement Test I did the other
night
using the X310, GNU Radio, and Baudline. It covers in detail the
flow-graph
operation. I measured sub-Hz accuracy, but feel I could have done
better.
I'll have to do a better job of characterizing the frequency and
sampling
offsets next time.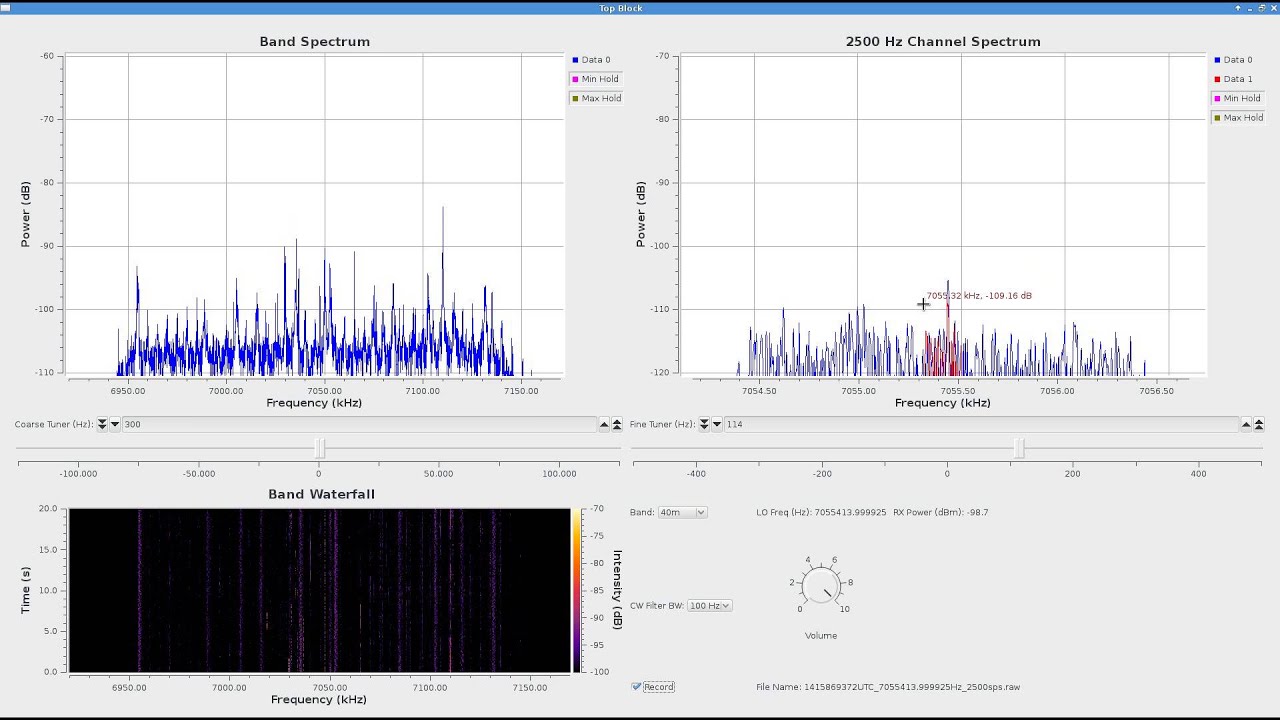 Thanks,
Lou
KD4HSO
–
View this message in context:
http://gnuradio.4.n7.nabble.com/ARRL-FMT-with-GNU-Radio-tp51330.html
Sent from the GnuRadio mailing list archive at Nabble.com.